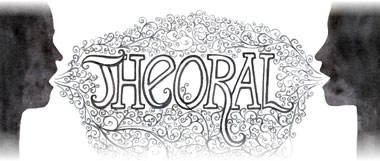 theoral - oral music history and interesting interviews
a project by philipp schmickl and karin weinhandl
www.theoral.org
theoral no. 4 with Nicole Brooks (traveler) and Clayton Thomas (bass)
ca. 76 pages coming in early march

release-fest march 2nd @ Blue Tomato
live: Quintette Oral
Marco Eneidi / alto sax
Franz Hautzinger / trumpet
Xavier Charles / clarinet
Alessandro Vicard / double bass
Didi Kern / drums

artist-djs: Mathias Pöschl & Philip Patkowitsch
ab 19h /
Konzert 21h
Eintritt 5,- für Konzert, dann frei.